Photographers in Erie Pa
La Mirage Photography Studio was founded in 1976 by Wedding Photographer Ronald J. Stephens in Erie, Pennsylvania.  Since that time we have delighted our customers with high quality Wedding Photography, High School Senior Portraits and Family Photography. One of the best Wedding Photographers-Videographers in Erie, PA
Listed is a sampling of our service.  We invite you to view our photography and contact us today for a professional consultation for all of your imaging needs.
Photography in Erie, Pennsylvania
Wedding Photography, Family,Business Portraits, High School Seniors, Pets, Christmas, Underwater, Reunions, Events, Complete Photo Copies, Restoration and Retouching. Black & White, Sepia Toned Prints, Photo CD's and DVD's, Photography Classes, Commercial, Industrial, Passport, Product,  ID's, Official INS, Trade Show Photographs, Sports, Advertising, VISA photos, Aerial, College Composites, Fashion, Model, Glamour, Magazine, Bar & Baht Mitzvah, Wedding Photos, Quinceanera, Green Screen Technology.
Video Production in Erie, Pennsylvania
Videography Includes, Aerial, Commercial, Industrial, High Definition Weddings, Events, Training Tapes, Video Editing, Video Presentations, DVD Production and Transfer, Slides and Photos to Video, VHS, 8mm and Super 8mm Film Transfers to Video, Video DVD's, Corporate Video, Industrial Video, Radio & TV Commercials, Power Point Presentations to Video, Funeral Videos, Green Screen Technology.
Legal Video-Court Reporters-Photographers Erie, Pa
In Erie, Pa.  Ronald J Stephens, La Mirage Studio, provides complete court reporter services, including; Video Depositions, Notary Service, Video Editing, Court Room Presentation, Day In the Life Videos,
Serving: Erie Pennsylvania, Corry, Meadville, Edinboro, North East, Franklin, Fairview, Girard, Pittsburgh Pennsylvania, Ashtabula, Cleveland Ohio and Ripley, Sherman Clymer and Buffalo, New York.
FOLLOW US ON FACEBOOK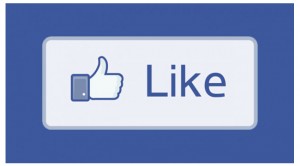 Ronald J Stephens, 4915 Amherst Road, Erie Pa 16506
814-835-1041